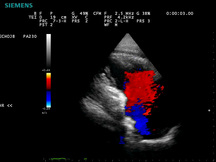 Heart Disease Kills 1 in 4 Americans
Ultrasound Serves as a Screening Tool
Heart disease does not discriminate. According to the CDC, "Heart disease is the leading cause of death for people of most ethnicities in the United States, including African Americans, Hispanics, and whites." Carotid ultrasound is now the standard tool to study the presence and progression of cardiovascular disease.
Many options for
ultrasound machines
are available, meeting budgetary requirements. The cost of an ultrasound machine may be less expensive than you thought. Choices are available for cart-based or
portable ultrasound machines
, allowing for practice flexibility.
If you're considering adding diagnostic ultrasound to your practice, read on for the benefits.