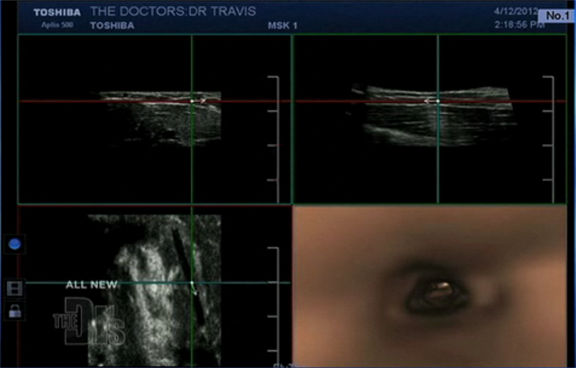 Fly Thru Technology from
Toshiba
is innovative and forward-thinking, combining other imaging technologies found on larger and more expensive modalities. According to a press release from Toshiba America, it is described as follows:
Fly Thru: This industry-first technology revolutionizes ultrasound diagnosis using 3D volume rendering to "fly through" interiors of ducts and vessels for better exploration of lesions and masses, and to assist in planning interventional procedures. Fly Thru gives clinicians an entirely new perspective of 3D imaging.
Smart Fusion: Shows both CT and ultrasound images side-by-side on a single screen. Smart Fusion syncs the two images, helping to locate hard-to-find lesions and aiding in ultrasound-guided biopsy without additional CT scans. Toshiba's Smart Fusion is easy to use, with the most intuitive user set-up available.

"Toshiba's Fly Thru is a unique adaptation of 3D/4D ultrasound, providing an inside-out view of anatomical structures, which is a different way of looking at the body using ultrasound," said Dr. Edward G. Grant, professor and chairman, Department of Radiology, USC Keck School of Medicine, who evaluated the technology.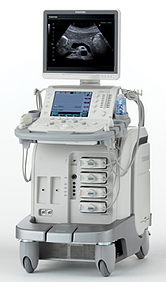 "Toshiba's Aplio 500 allows clinicians to use ultrasound in new ways for faster, more accurate diagnoses achieved non-invasively," said Tomohiro Hasegawa, director, Ultrasound Business Unit, Toshiba. "With more than 40 years of ultrasound experience, Aplio 500 is another example of Toshiba's commitment to developing exceptional technology and supporting it through unmatched customer service."
If you are in the market for a portable ultrasound system, Toshiba also offers the
Viamo compact ultrasound machine
which United Medical Instruments is proud to represent to private physician offices, contact us for a demo of the Viamo today!
Read Toshiba's full press release
here