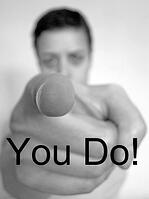 If you own, scan or repair ultrasound equipment, you need some type of ultrasound service contract. When you make an expensive purchase such as a house or a car, you have insurance on it, why not have a contract on a multi-thousand dollar piece of ultrasound equipment?
If someone accidentally drops an ultrasound transducer and the crystals go out, not only is the purchase price of a new one somewhere between $7,000-$18,000 depending on the type of probe it is, but patient care is compromised because only a portion of the information is uncovered while scanning. Broken elements cause shadowing, dropout, and artifact that can effect the image and diagnosis.
What about preventive maintenance? The future in health care, medicare reimbursement, and spending is becoming more uncertain. So now, more than ever, caring for capital equipment properly can extend its life span when the budget doesn't have room for replacement of ultrasound equipment. Maintaining ultrasound equipment is critical to providing good patient care and one way to accomplish this is by having a service contract on your system and transducers.
Day to day maintenance such as:
Wiping down the ultrasound system and transducers
Inspecting the probes for any nicks, cut cables, and conducting TEE bite tests to ensure patient safety
Reporting any issues with the system, transducers or peripherals
All are good habits to get into, but scheduling a certified biomedical engineer to conduct a thorough inspection on a quarterly, at minimum, annual basis, is the best prevention in catching ultrasound equipment issues early before a more costly replacement is needed, or worse, a sonographer has a down system that interrupts quality patient care.
United Medical Instruments, Inc. partners with health care providers, biomedical engineers, and administrators to provide maintenance plans that meet the service support requirements for your facility. To learn more about our ultrasound service plans, ultrasound repair programs, onsite training or ultrasound equipment, contact us! or click below to,